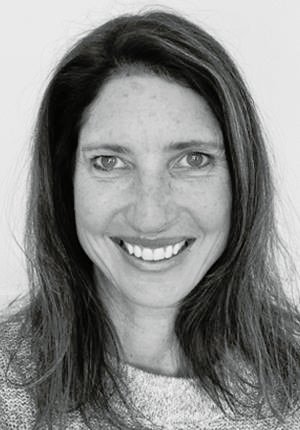 Kirsten's passionate love for the outdoors and nature imbues her very essence. From a young age, Kirsten was exposed to hiking, biking, skiing, and sailing, usually with large groups of family and friends. These experiences helped foster her deep affection for the outdoors, athletics, and for sharing these experiences in community. She fell in love with skiing and ultimately, it was the spirit of the mountains that brought her to Colorado in 1991. Kirsten began her professional career working 26 years as a ski and tennis coach. She left in 2021 to allow herself greater freedom to focus on the healing arts and other business endeavors. In 2017 Kirsten was introduced to don Oscar and the Pachakuti Mesa Tradition of Cross-Cultural Shamanism. The spirit of the ancestors called asking Kirsten to remember on a profound level how to live in balance with our beloved Earth Mother. This was the beginning of her incredible heart-centered journey into Earth-honoring shamanic practices. Her THOTH community relationships continue to deepen and evolve and her soul is Re-membering what it means to walk the path of Divine Alignment. Kirsten is thrilled and honored to share with her students her love for this life filled with love, light and sacred relationship with Pachamama and All Our Relations. She is married, the proud mother of two amazing light beings, and resides in Carbondale, Colorado.
Kirsten became a Realtor in 2005 to complement her seasonal coaching careers. Bridging the gap between lifestyle and career, making deep relational connections, and helping others move through fear has been an integral part of her career path. Sharing all of this with her love of the mountains and its natural beauties is where Kirsten has found her joy.

As the owner of Sacred Warrior Healing Arts, Kirsten utilizes the healing and therapeutic properties of crystals. She offers in-person light table healing sessions which utilize crystals, color, sound, and vibration all designed to increase the harmonic resonance of one's body, to enhance well-being and bring oneself back into balance. Her newest business endeavor is with CrystalBlanket.com. Crystal Blanket is a healing tool that utilizes quantum technology based in nature. It is comprised of a unique formula of 96 essential crystals and minerals grounded into 1+ microns embedded in post-consumable far-infrared crystal fiber and spun with organic cotton. These blankets are designed to connect you to nature's wisdom while assisting and balancing the body. It can help relieve stress and anxiety, promote relaxation, and improve the quality of your sleep.

I am absolutely blown away by the teachings of the Pachakuti Mesa Foundational Apprenticeship. I feel like I have landed in deep sacred medicines that I have practiced for many lifetimes before. These teachings have helped me weave what I already know, assisting me in deeper understanding of the magic inside of me. I would recommend this training to anyone who is ready to dive all the way into life and see the medicine in every moment!
Conversation with don Oscar
Hobbies, special interests, volunteer activities:
Agartha, Alternative History, Animal Rescue, Anthropology, Art, Bass Guitar Appreciation, Birdwatching, Bowie, Brian Eno, Cathedrals, Camping, Card Reading, Channeling, CE5, Collaborative Performance, Daimonic Reality, Dancing, Daydreaming, Dragons, Druidry, Europe, Esoterica, Extra-Terrestrials, Extreme Hot Sauces, Faerie Lore, Film, Fine Dining, Gaia, Graphic Novels, Hiking, Iggy Pop, Kairomancy, Kate Bush, Labyrinths, Literature, Masks, Megaliths, Meditation, Mountains, Music, Mycology, Mythology, Near Death Experiences, Peru, Poetry, Psychedelic Studies, Psychology (Jungian, Transpersonal), Scuba, Street Food, Shakespeare, Shambala, Snowboarding, Surfing, Swimming, Tabletop Role-playing games, The East, Tolkien, The Velvet Underground, Travel, Trees, Wagnerian Opera sans Wagner, Wilderness Exploration, World Wisdom Paths, and Religions
PMT Apprenticeship Trainings + Events
No upcoming events could be found that match your search. Please check again soon!

This apprenticeship series has been a life transforming experience. The depth and illumination is beyond words. I am discovering my true Self and the work I have come here to do. Carol G.
The apprenticeship gave me the communtiy I've been seeking. Sharing, learning and growing with a group of fellow seekers who are on the path of the healer was extremely powerful, especially in the context of an intact lineage.
This apprenticeship provides the framework to deepen my relationship to myself and spirit. From this place I feel better equipped to live my life in a more balanced way, and to serve others with a more loving and compassionate heart. I am eternally grateful for this opportunity.
This apprenticeship really exceeded my expectations and helped me connect deeply to a powerful wisdom tradition and community.