 "Cindy's Goddess Initiation program was beyond fabulous. The initiation journeys were deep, vivid, and profound. I found my way into realms of creativity, humor, and trust in my connection to Source. Finding my unique tribe of seven Goddesses to be my midwives, birthmothers, and lifelong companions is truly magical – a gift every woman should give herself!"
Pachakuti Mesa Tradition Practice
Cindy began her apprenticeship in the Pachakuti Mesa Tradition of cross-cultural shamanism with Oscar Miro-Quesada in 1999. They have been co-creating in-person and online shamanic courses, training series, and international gatherings within this tradition since 2005. Over the years, they have designed and led numerous eco-spiritual journeys to Peru and Bolivia, providing participants with a loving and supportive container for the full awakening of their soul's re-Membering.
From 2000 – 2007, based in San Diego, California, Cindy founded Sacred Traditions Summer Camp for girls, dedicated to teaching ancient cultures' traditional crafts and ceremonies. As the primary mentor, she served alongside dedicated women volunteers and guest teachers from various traditional cultures. During this time, Cindy taught Earth-honoring ritual practices to homeschooled girls in the San Diego County school system. She also facilitated monthly full moon ceremonies open to all women who found their way to her home.

Evolving The Heart of the Healer
Cindy has served at the center of The Heart of the Healer (THOTH) since 2002. In her ever-expanding role, she acted as a long-term chair and board member of the 501c3, then as Managing Director of the re-formed organization beginning in 2014. Currently, she serves as Vision Keeper of The Heart of the Healer Shamanic Mystery School alongside Oscar Miro-Quesada. Cindy's intimate involvement in every aspect of THOTH has guided its evolution to its present-day form.
Passion for Community Service
Cindy has a 30-year history as a community volunteer for domestic abuse services, fundraising for local causes, food drives, and organizing community street festivals. As the mayor's appointee to the San Diego Commission for Arts and Culture, she facilitated the Public Art Selection processes. Cindy was co-owner of an internationally acclaimed Environmental Graphic design studio for 15 years prior to dedicating herself to THOTH.
Divine Feminine Consciousness
During my undergraduate work in Architectural Design, I took up a minor in Women's Studies that included art, literature, history, and the philosophy of feminism. Since that painful and challenging time of realization that the divine feminine has been tortured, suppressed, oppressed, raped, legislated, and murdered for over 7,000 years, I have been advocating for the empowerment of women. For it is undeniable that our loss of devotion for the Great Cosmic Mother has affected how we treat our grandmothers, mothers, aunts, sisters and girlfriends, and is apparent in our abusive treatment of Gaia-Pachamama.

On-demand courses featuring Cindy Miro-Quesada
with: Cindy Miro-Quesada
A 9-month initiation designed as a profoundly creative process leading to your inner knowing, divinity and self empowerment as the embodiment of Divine Feminine Consciousness. Journey to the 5th dimension and meet your 7 unique Goddess Midwives, remember yourself as keeper of the temple, access the mysteries of the oracle pool and give birth to your Self as a daughter of the Goddesses, as a Shining One.
No upcoming events could be found that match your search. Please check again soon!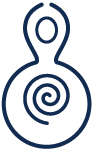 Participation in Goddess Initiation was beyond fabulous. Cindy's initiation journeys were deep, vivid, and profound. I found my way into realms of creativity, humor, and trust in my connection to Source. Finding my unique tribe of seven Goddesses to be my midwives, birthmothers, and lifelong companions is truly magical - a gift every woman should give herself!
Goddess Initiation: Midwifing, your Divine Feminine Self, has masterfully unlocked my unique abilities to discover and connect with the Ancient Goddess for profound healing experiences.
The Goddess Initiation created a very real transformation for me. From a journey through my dark passageway of shallow confidence and weak personal self-worth, through a mystical place where I felt (and feel) beautiful, loved, and supported by women who became closer than sisters, I developed personal relationships with nine "Goddesses". Some are archetypal, some mythical, and some unique to me – all see me in my wholeness, and strengthen aspects where I have felt weak or "less-than". With my Goddesses, I have found my voice and a new recognition of my value, and the impact I bring to my community.
Before I participated in the Goddess Initiation program I was a recovering high masculine/go getter/over achiever big on striving to make things happen in my life. Now, a mere 9 months later, I am all about receiving, trusting, letting the divine feminine flow through me. What's even more awesome is that I continue to accomplish great things, just with a LOT less energy and very minimal stress! Cindy guided me through this transformation with care, sensitivity, and gentle perseverance. This was of utmost importance. Her ceremonies, personal work, creativity were the key to awaken my divine feminine. And my life is better than I ever could have imagined as a result.
Brilliantly designed, activated from the heart, and grounded in an integrity that is only available when a teacher has done their own personal work, this 9-month course demands time and attention, and gives back to its participants one hundred fold. My life has been made richer, my access to inner assistance and guidance made clearer, and the emergence of innate strengths and capacities undeniably evidenced. In addition, creative play and joyful processes took me into the heart of The Mother, all within the safe-keeping of a womb-like container. I stand in ineffable gratitude to the Sacred Feminine, and to her representative, doña Cindy Miro-Quesada.