 The Pachakuti Mesa Tradition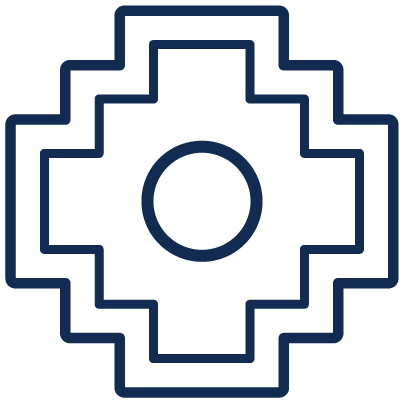 "As we construct our altars, we re-claim deep connection with ourselves, our communities, and Pachamama. As we call forth the power of nature into our altars, we recognize that we are not alone, we are luminous strands within the whole."
About The Pachakuti Mesa Tradition (PMT)
'Pachakuti' means 'world reversal' and refers to the time of transformation we are living now. A mesa is an altar for self-exploration, transformation and personal growth in which we create a new paradigm of one's relation to the Self and the Universe. This shamanic tradition, in all its richness, is an evolving practice of inner and outer activities that restore balance and harmony to our relationships with All That Is.
What is a Pachakuti Mesa?
In the Pachakuti Mesa Tradition™ we interact and build relationships with these unseen realms through the creation of a specific type of altar or mesa called the Pachakuti Mesa. This sacred patterning of elemental expressions becomes the seat of spiritual vision and the game board for interacting with all of creation.
Who can Practice this Shamanic Tradition?
Anyone with a yearning to be of loving service and healing support to self, others and our living Earth.

Oscar's first experience with Peruvian shamanism was between 1969 to 1986, under the famed huachumero don Celso Rojas Palomino from Salas. After don Celso transitioned to the Spirit World, don Oscar started a four-year apprenticeship within the Andean Paqokuna shaman/priesthood with famed kuraq akulleq don Benito Corihuamán Vargas from the village of Wasao. Both of his mentors insisted that the only way to safeguard these ancient healing traditions was to bring them to Western acculturated peoples. This led don Oscar to originate the Pachakuti Mesa Tradition™ of Cross-Cultural Shamanism. Thus don Oscar continues fulfilling the noble intentions of both venerable elders who bequeathed him the task of preserving their Heart Island (South America) shamanic ways as a seven generation legacy of healing service to the world.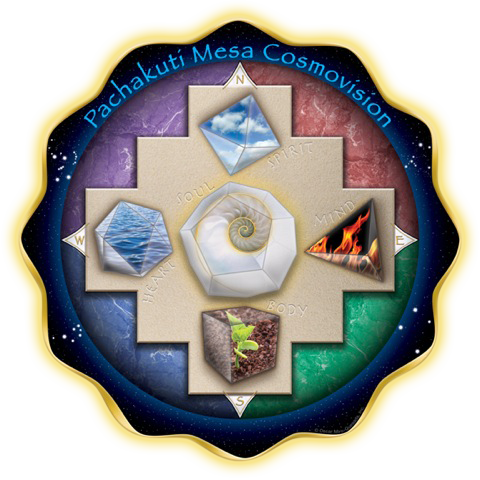 As most keen observers of the 'orderly' patterns, rhythms, pulses, tonalities and cycles found in Nature will agree, the PMT Cosmovision is a living archetype – a Self-reflexive mandala of our universal sentience. A more integrative imaginal rendition of the sacred powers, forces and hermetic axioms of our Pachakuti Mesa Lineage is nowhere to be found. By entering into a ceremonial relationship with the simplicity of its wholeness lies a true theophany. May your soul effortlessly navigate its aesthetic infinitude with the joyous pleasure of our re-Membering…
Benefits of Being a PMT Practitioner
Pachakuti Mesa Tradition Sanctioned Teachers epitomize humankind's leading evolutionary edge through their Love-sourced shamanic wisdom presence and selfless service to their student community. In addition to deep initiation into The Pachakuti Mesa Tradition, all of our Sanctioned Teachers have extensive training and education in various wisdom paths and healing modalities. As passionate Self-selected, Self-directed, and Self-transformational agents of healing light in the world, each of our teachers is a uniquely transparent reflection of every student's yearning for a soul-empowered life.

"The Great Work is to birth a state of trans-dimensional awareness to allow the gods/goddesses, spirit helpers and animal allies to walk again on the earth. They will reveal themselves and all separation of spirit and matter will be gone."