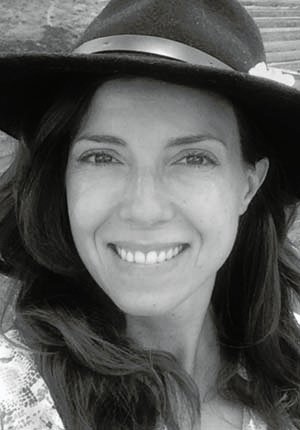 Since 2008, Robin has supported, empowered, and been in loving service to many hundreds of people through her healing and ceremonial work. Her ceremonial practice is rooted in the wisdom, love, and ancestral blessings of the Pachakuti Mesa Tradition™, new science and cross-cultural Earth-honouring animism. Robin offers the 5-Part Apprenticeship Series with her beloved partner, Darcy Kopas. She is in love with the depth, richness, and vast awakened Heart of this Lineage. This practice has given her a taproot to the nourishing essence of meaningful service and sacred reciprocity to all life during this time of unprecedented transformation on Gaia. Robin also works one-on-one with individuals through her ceremonial offerings, mentorship within the PMT, and intentional creativity. Robin resides in British Columbia, Canada.

This practice has given me a tap root to the nourishing essence of meaningful service and sacred reciprocity to all life during this time of unprecedented transformation on Gaia.
Conversation with don Oscar
PMT Apprenticeship Trainings + Events
No upcoming events could be found that match your search. Please check again soon!


I am continually blown away by the depth of knowledge Robin and Darcy imparts during every training aspect. Likewise, their enthusiasm for the subject matter is infectious and provides the perfect learning environment. All expectations have been far exceeded.
Robin and Darcy are an excellent teaching duo. Their experience as curanderos in their community offer great experiential resources to deepen the knowledge being passed on. Time spent studying with them is both deep and enjoyable, a good balance of learning, processing, and laughter!
Darcy and Robin are a wealth of information. Their practice, love, and commitment to the tradition are evident. We are blessed to have them as teachers.
Robin and Darcy are solid, integral space holders for the apprenticeship to unfold. They exhibit courage and humility as they teach and as they tend to the present moment. I LOVE them!
I am immensely grateful for the Pachakuti Mesa Tradition and to my teachers Darcy and Robin. The care and integrity they walk with personally and professionally is such a gift. Apprenticing in this tradition has been full of lessons, insights, and deepening relationships to Source.
Robin and Darcy hold such an incredible heart-centered space together, bringing the teachings of the Pachakuti Mesa Tradition in a joyful and relevant way. I honor them as wayshowers of the path, showing us how to live in Anyi, sacred reciprocity.
The material in the apprenticeship series is so relevant to current challenges around the world and in ourselves. I will apply it to global, social, and individual growth. I feel very privileged to work with Darcy and Robin. Great teachers!
I felt deeply nourished, unraveled with joy, gratitude, sadness, and love throughout this PMT Apprenticeship. This has been an evolving process and continues to provide more conscious support in my life. Thank you to Robin and Darcy for their endearing compassion, love, and kindness. Deeply grateful for their presence, wisdom, and support.
I could not have imagined how empowering, and integrative this teaching has been to tie up so many pieces of the Great Mystery puzzle in my life and understanding of life. Thank you to all who have brought this to my consciousness!!! I would highly recommend this to everyone!!!!!!
I cannot say enough about how amazing this training is! So excited to learn more.
My heart feels full of gratitude, and my soul has finally found its home. This Pachakuti Tradition has become a powerful and transformative part of my life and informs my work, family, relationships, and service to my community. So grateful for this Beauty Way and this Wisdom Teaching.