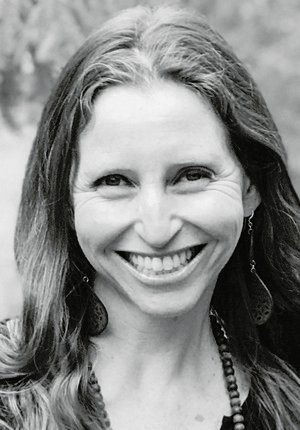 Naty Howard is a Spirit Medicine woman and lover of Pachamama, passionate about people's relationship to the Earth and to Spirit through ritual and ceremony. As a photojournalist and artist, she witnessed the power of shamanic lineages in the Venezuelan amazon, India, Nepal and Canada. Life folded inside out in 2009, when she experienced intense numbness on the right side of her body due to extreme levels of heavy metal toxicity. This dark night of the Soul demanded she embody the rituals, tools and practices she had witnessed before to now heal herself. Today, Naty guides others through their own spiritual healing journeys using the alchemy of these ancient practices. Naty is an energy healer, Ayurvedic practitioner, yoga and PMT Sanctioned Teacher, artist and author of Your Mighty Inner Healer. Her offerings include: Healing Circles, Juice Feast Alchemy, in-person and remote Energy Healing Sessions, and 1:1 Mentorship. Born in Venezuela, she now resides in Ontario, Canada.
don Oscar's teachings and the Pachakuti Mesa Tradition offered me a clear path to root into the sacred within, and expand from that place of inner refuge back into the world, Having awakened the healer within me, I had a better understanding my body's language and a clear roadmap shaped by the whispers of my Soul.
The greatest healing happens in between the breaths, in between veils, in between ancient practices and moments of self-awareness. I believe in the synergy of alchemy when we layer these ancient practices to amplify our own healing process for both personal and planetary transformation. The seed of your intention will set your path of awakening in motion. Every step is an opportunity to recalibrate, every breath a gift for self-awareness and every action an opportunity to realign with your essence, offered as a gift of Spirit Medicine.
I am so deeply grateful to this lineage, to this sacred community, and all that blossoms when, within our diversity we are united by love.

"The teachings and wisdom of the Pachakuti Mesa Tradition allow the fullness of life to be experienced. It is a privilege and honor for these life changing, life improving connections to be offered to our community. The safe space created healing to occur is a blessing."
Conversation with don Oscar
PMT Apprenticeship Trainings + Events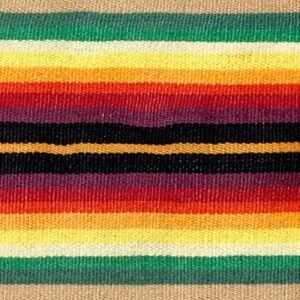 This foundational apprenticeship is a series of immersive intensives that aligns the traditional teachings of Peru with the needs of the present day.
...
No upcoming events could be found that match your search. Please check again soon!


It was an opportunity and a place to release our baggage; to empty ones self in order to begin a healing process. The beauty of the Mesa, and sacred energies.
I am honored to be a part of this apprenticeship and I feel it is going to help me connect with my inner spirit and mother nature. I feel my profession and the stress in my life draws me away from my spirit and I am in love with the idea that I can now connect with my spirit and also help others. I have felt since I was young I need to help heal others and the world and Nadi is providing the vessel for me to do this. So much love for this opportunity. To connect also to my ancestors.
I am absolutely blown away by the teachings of the Pachakuti Mesa foundational apprenticeship. I feel like I have landed in deep sacred medicines that I have practised for many life times before. These teachings have helped me weave what I already know , plus assisting me in deeper understandings of the magic inside of me. I would recommend this training to anyone who is ready to dive all the way into life and see the medicine in every moment!
This apprenticeship provides the framework to deepen my relationship to myself and spirit. From this place I feel better equipped to live my life in a more balanced way, and to serve others with a more loving and compassionate heart. I am eternally grateful for this opportunity.
I am transformed completely as a person after finishing an apprenticeship within the Pachakuti Mesa tradition. Connecting to deep history and lineage has healed the parts me that were disconnected, distracted, lonely or broken. This apprenticeship has given me words for truths that I have always instinctively KNOWN and given me a community of family that understand the world in the same way. It has given me practical tools to ground, release and seek guidance and connection. My path to service is clear now, and I now feel empowered to follow it with joy, wisdom and support.
The Pachakuti Mesa Traditon apprenticeship is an exceptional entry into the rituals and ceremonies of shamanism. Dedicated teachers with deep knowledge wisdom guided me through a spectacular course that will benefit mankind as a whole.