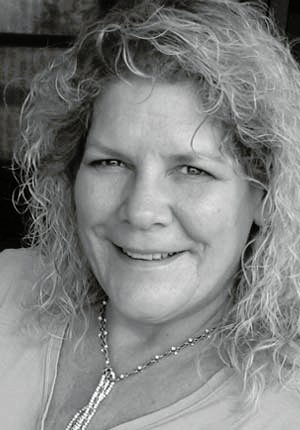 Mona Rain was introduced to don Oscar and the ceremonial arts of the Pachakuti Mesa Tradition™ in 2008. She began her formal apprenticeship with don Oscar in earnest in 2013, when she sought out the purest lineage tradition of Peruvian ancestry. Her career within the healing arts began nearly 30 years ago, offering 20 years of experience interweaving the shamanic practices of indigenous cultures from North and South America with modern needs. Mona's heartfelt passion is reverently guiding students and clients in embodying their own innate healing wisdom, through conscious self-awareness, shamanic practices, and spiritual vision quests. She has lovingly assisted hundreds of clients in creating harmonious transformation on a personal and community level, and in acknowledging the importance of the restoration of sacred ritual in these auspicious times within the Taripaypacha. As a mentor, mother and grandmother, Mona is a dedicated Earth Steward for "The Next 7 Generations", and is honored to be of service to all who are searching for their miraculous unfoldment within the Great Mystery. Mona resides in Florida.
From her early childhood, Mona enjoyed a sacred connection with Nature, the abundant wildlife, its elemental changes of seasons and cycles, and the heavens, as she interacted with mother nature's gifts in rural Michigan. The love, joy, amazement and gratitude Mona feels in her knowing that all sentient beings are one with Pachamama guide her medicine path today. She believes that our modern day life, with its separation from the animating essence of nature, creates imbalance, illness and soul loss on many levels. With loving support and compassionate understanding, she guides others to re-member, and reconnect with the beauty and wisdom of Pachamama, the guidance of the Unseen Realms and their sacred wholeness of Spirit.
Through her own healing crisis and initiatory shamanic death, Mona was called fully to her life as a shamanic healer and mentor. In 2006, she was guided by the 'unseen realms' to travel to Ecuador in search of her own healing. Immediately, the rich & living healing traditions of the indigenous cultures, curanderos and curanderas Mona experienced spoke to her soul and she knew she had found her Self, and began her service upon Pachamama. The living essence of the lands and cultures infused Mona's soul with their vibrations of Life. Returning back to the USA, she experienced the knowing of bridging the gap between ancient healing ways and current day challenges. Mona knew she could provide the same profound experiences for others, with deep reverence. She began her travels, experiences and direct initiations on the land and with the plant medicines of Heart Island and Turtle Island. Since that time, Mona has assisted and organized many spiritual quests to Peru and Bolivia.
In 2014, desiring a more intimate connection with the direct ancestral teachings of Peru and the mesa, Mona eagerly enrolled in the first offering of the Shift Network's Universal Shaman's course. Her love for the ancient traditions, the reverent ceremonial and ritual arts, and hermetic knowledge of the Pachakuti Mesa Tradition, fueled her devotion to Pachamama, and expanded her medicine path to share these wisdom teachings and powerful initiations in her mentoring, healing work, community and daily life.
In 2015, she began her five-part PMT Apprenticeship with Cynthia Greer, then Gary Langston, and shortly there-after assisted Gary in establishing the first five-part PMT Apprenticeship series in Florida. Her compacto of service within the living lineage of the PMT is integral to her Earth walk in South Florida, and upon the sacred lands of the Ancestors in Peru.
In 2017, Mona founded Chacaruna Healing, Teachings and Journeys, LLC in devoted service to all who are searching for their miraculous unfoldment within the Great Mystery. She believes that each student, each client, is her teacher as well. She explains, "I am always learning – always! It is forever a humbling gift to experience, guide, and witness the restoration of the individual and group animation of inner life – to bear witness to the mystical, magical possibilities that surround us with every prayer, ritual, breath of sacredness."
Mona is honored and blessed to offer PMT Half-Day introductory workshops, and the PMT five-part Apprenticeship Series. She serves Pachamama with her offerings of in-person and distant mentoring & life coaching, ceremonial and ritual arts, individual shamanic healings, vision quests and tours of the sacred lands in Peru.

I am grateful for the healing environment Mona Rain creates as a result of her humble and gentle energy that is potent, powerful, and authentic and a reflection of her reverent earth walk.
Conversation with don Oscar
PMT Apprenticeship Trainings + Events
No upcoming events could be found that match your search. Please check again soon!


When I come into the classroom with Mona, it seems as if time stands still. It is amazing and beautiful to learn about who we used to be and who we still are deep down inside.
Mona Rain is a very knowledgeable, professional, and caring teacher and healer. I could not have chosen a better person to start this PMT journey with. She teaches from the heart.
I am deeply grateful to be receiving these sacred teachings from Mona Rain. The miracles I experienced in this powerful group of women with Mona's guidance are beyond belief.
Mona has done the transformative work herself and walks her talk with integrity. She has humility, strength, wisdom, and clear seeing in her guidance and teaching.
I am incredibly blessed to have the Pachakuti Mesa Tradition in my life. The medicine has penetrated all areas of my life. Mona Rain is a gracious teacher gifted with humility and heart. She shares her knowledge in an authentic and accessible way with gentleness and great love.
I am grateful for the healing environment Mona Rain creates as a result of her humble and gentle energy that is potent, powerful, and authentic and a reflection of her reverent earth walk.
Mona is an excellent teacher. She is adept at knowing what each participant needs. It is an honor to witness her become a hollow bone as she calls in the energies and receives guidance. This is simply the best workshop I have ever experienced.
Each time I have the privilege to share scared space with Mona Rain, I am amazed by her knowledge, experience, and love of her craft.
The continuity from our first apprenticeship weekend to this, our second, was astounding. Although it has been six months since we met, we all stepped right into where we left off as if it had been a week ago. The space Mona provides in the apprenticeship weekends is the most nurturing, safe place I can ever remember being in my adult life. The real-time application of the concepts we are learning is seamless, from discussion to experience to reflection, with everyone fully engaged and supporting each other. Mona truly enables us, as a group, to be a sum greater than our parts.
Mona is welcoming and knowledgeable in all her teachings. She has a healing energy that nurtures the group and unites people energetically to create magic in the workshop. As a nurse, I received awareness of the healing powers I process beyond my knowledge of traditional medical practices. I have gratitude for the gift of this apprenticeship.
Amid troubled times, I'm so glad I did something wonderful for myself and humanity by joining The Heart of the Healer Shamanic Mystery School and the Pachakuti Mesa Tradition apprenticeship with Mona Rain. She has a unique gift for teaching timeless traditions with the honor they deserve yet maintains comfortable harmony and fun in the group setting. By the end of the weekend, we all emerge as brothers and sisters together, excited for the next exciting journey together!
I have been in the healing arts for over 22 years. I've studied many traditions and modalities. Mona Rain is the only person I trust to guide me through this apprenticeship. Her connection and integrity of tradition and Spirit benefit anyone called to heal and grow in their own lives and benefit others and the planet.
This experience was one of the most profound experiences of my life. It was an honor to learn the Pachakuti Mesa Tradition. I could release a lifetime of pain and trauma trapped in my body and soul through journeying. Mona Rain is a true teacher and leader and amazing in every way.
Once Again, this weekend has been a pleasure, an exhausting, exhilarating learning experience! What a wonderful adventure. Thank you so much for providing this opportunity to study under tutelage, Mona!
Mona can always create a space where our hoop can step into ourselves and our sacred relationship, no matter where in our lives we came from for the weekend. The teaching and practices and fellowship flow naturally, and together with that, the weekends each exist as a completely transformative experience. I cannot wait for weekend 4.
Mona has an amazing relationship with the mountains. The knowledge she brings forth for the PMT is incredible. I am blessed and full of gratitude for Mona and the tradition.
The connection to the group and the energy of the mesa opened my heart. Mona is nurturing, wise, and available. This location lodge was a beautiful space to share sacred energy and ritual. The weekend was a blessing for me, and I will forever be grateful to Mona and her spirit angels Julia, Amy, and Kelly.
I am blessed to be in this tradition for five years and continue to learn every time I go through it. Mona sets a pristine field of sacred space that holds everyone involved's hearts. We are truly blessed to have her as a grounding force in the southeast USA.
Mona and her team are gracious and knowledgeable. Mona embodies this tradition and can relay, assist us and guide us with integrity.
Mona Rain continues to bring her beautiful wisdom, powerful energy, and sacred knowledge in Part 2. I can't wait for the next step in my journey and can't imagine this wondrous path with anyone else. Mona is an ideal teacher, free from ego, careful to ensure a thorough understanding of the material, deeply thoughtful, and sensitive time and physical comfort/needs. She is both playful and capable of directing energy to a serious note when imparting crucial information. She teaches from and with all her heart, and I feel incredibly grateful to be her ongoing student. Mona is such a loving, light-filled soul, and the reason I feel drawn to continue following my shamanic path in the Pachakuti Mesa Tradition is because of what I continue to witness in her as she lives, loves, and breathes it with the highest honor and integrity. It is my absolute joy to be a student of such caring tutelage.
This has been truly a magical and powerful experience. I feel as if I am on a spiritual evolution fast forward, so much growth, expansion, and knowledge in such a small amount of time. The Link-Ups are so powerful and healing for myself and the planet. I am so grateful I am on this path with all of you.
The PMT apprenticeship has been transformative for me. It is an inclusive practice, and I believe that the only prerequisites are an open mind and heart and a willingness to do the work. Mona and Kimberly were very generous with their time, experiences, wisdom, patience with our questions. If anyone has a deep love and respect for Pachamama, the PMT apprenticeship will only deepen that.
Mss Mona always provides the space, energy, and structure for our hoop to become more than the sum of our parts. Her enthusiasm for the teachings, her connection to the unseen, and her endless energy combine to lift us to new levels, and we learn and experience more than we can absorb in a single weekend.
Mona is an amazing teacher. She is full of knowledge and love. Mona is an inspiration, and I am so happy we crossed paths. I hope to go to Peru with her one day. Love you, Mona Rain.