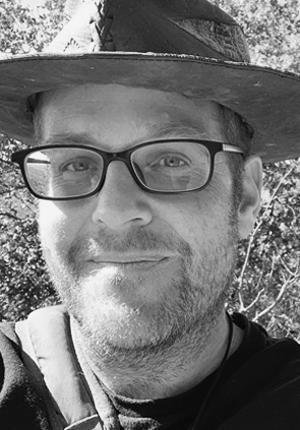 Lance has practiced holistic and traditional medicines since 1996 and has been drawn to shamanism since he was about 5 years old. With diverse training in multiple healing arts, Lance currently practices as a licensed Five Element Acupuncturist,Shamanic Energy Medicine Practitioner, and Yoga & Meditation Teacher at his healing center, Village Wellness, outside of Philadelphia. Lance is passionate about fostering the healing relationship between practitioner and patient and building a community with Loving Awareness at its core. To learn more about Lance visit his bio page at Village Wellness. He currently Resides in Pennsylvania and offers distance healing work, please contact him directly.

"The PMT apprenticeship has changed my life. I view everything with so much more appreciation and awe as well as with a greater sense of personal responsibility. In each of the five weekends over the year, I learned so many things (material, meditations, practical applications and more) and then had the opportunity to go home and integrate it into my life for a few months and then reconvene to do it again. Each weekend, my understanding grew deeper. I wish it didn't end, but I so appreciate the community I am now a member of and look forward to more classes in the future. My personal and community connections continue to grow through the Wednesday night link-ups and other gatherings. "
— Suzanne G, Phoenixville, PA
PMT Apprenticeship Trainings + Events
No upcoming events could be found that match your search. Please check again soon!


This apprenticeship is magical. I feel so much love for this practice, my community hoop and cultivating relationships with the unseen realms.
The Pachakuti Mesa Traditon apprenticeship is an exceptional entry into the rituals and ceremonies of shamanism. Dedicated teachers with deep knowledge wisdom guided me through a spectacular course that will benefit mankind as a whole.
The teachings and wisdom of the Pachakuti Mesa Tradition allow the fullness of life to be experienced. It is a privilege and honor for these life changing, life improving connections to be offered to our community. The safe space created healing to occur is a blessing.
The PMT Apprenticeship Program is an incredible opportunity to immerse yourself in this beautiful & powerful, tradition.
The deeper the Pachakuti Mesa Tradition pulls me into intimate relations, the more heart centered my life has become.