Ligaya was born in the Philippines and grew up with the indigenous tribe of the Cordillera mountains on the island of Luzon. She spent her youth as part of a community that is rich in rituals honoring our beloved Pachamama, the cycles of life, and nature. Her emigration to the United States in 1986 severed this connection and caused her to eventually forget.
Ligaya joined the Pachakuti Mesa Tradition in 2015. The PMT helped her remember and tap into forgotten shamanic rituals and ceremonies from the tradition she belonged to as a young girl, valuing wisdom from the ancestors and practices giving back to the seen and unseen world. More importantly, the PMT provided her with a heart-centered community that values right action as a way of life. Ligaya lives in Sacramento, California and is blessed with three talented kids.
Ligaya began her shamanic path in 2014, when events provoked her to inquire about the nature of existence and healing from a non-Western approach. This exploration sparked a continuing self-transformational journey leading her to European Shamanism in 2015 where she learned forgiveness, letting go, compassion, and gratitude as foundations for healing and presented pathways towards obtaining personal sovereignty.
Ligaya is grateful to be a Pachakuti Mesa Sanctioned Teacher. She leads a community meditation group and cherishes joyfulness, curiosity, and the treasures accessible by being present to her students. As she continues to walk her path, she weaves in wisdom she has harvested from various traditions, sharing the sacredness of our interconnection with each other and the natural world. She deeply appreciates being part of this animated and conscious existence.

"The PMT has provided me for the first time in my life, a comforting, ever-changing, and expansive but anchored container for my spiritual life and real-world existence. It has allowed me to experience the world around me as animate, playful, poetic. It helps me to not judge things/events as good or bad, but to glean more information and thus appreciation for it all. It is an enormous gift to go deeper into this work."
Conversation with don Oscar
PMT Apprenticeship Trainings + Events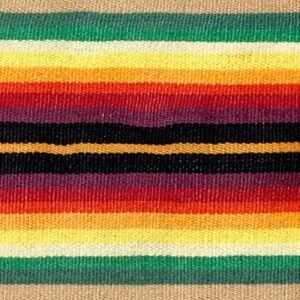 This foundational apprenticeship is a series of immersive intensives that aligns the traditional teachings of Peru with the needs of the present day.
...
No upcoming events could be found that match your search. Please check again soon!

The apprenticeship gave me the community I've been seeking. Sharing, learning and growing with a group of fellow seekers who are on the path of the healer was extremely powerful, especially in the context of an intact lineage..
This apprenticeship series has been a life transforming experience. The depth and illumination is beyond words. I am discovering my true Self and the work I have come here to do.
Experiencing the PMT circle with loving souls and wonderful teachers has enriched my life in ways I could not have imagined. I am honored and grateful to share this medicine.