Our community members, practitioners of the Pachakuti Mesa Tradition Shamanic Arts, gather for seasonal Earth-honoring ceremonies including Link Ups, new and full moon gatherings and pilgrimages to sacred sites. If you would like to participate in a Pachakuti Mesa Tradition gathering, please contact your local community member below or search your region in our Taripaypacha Community Directory to find other mesa-carriers in your area.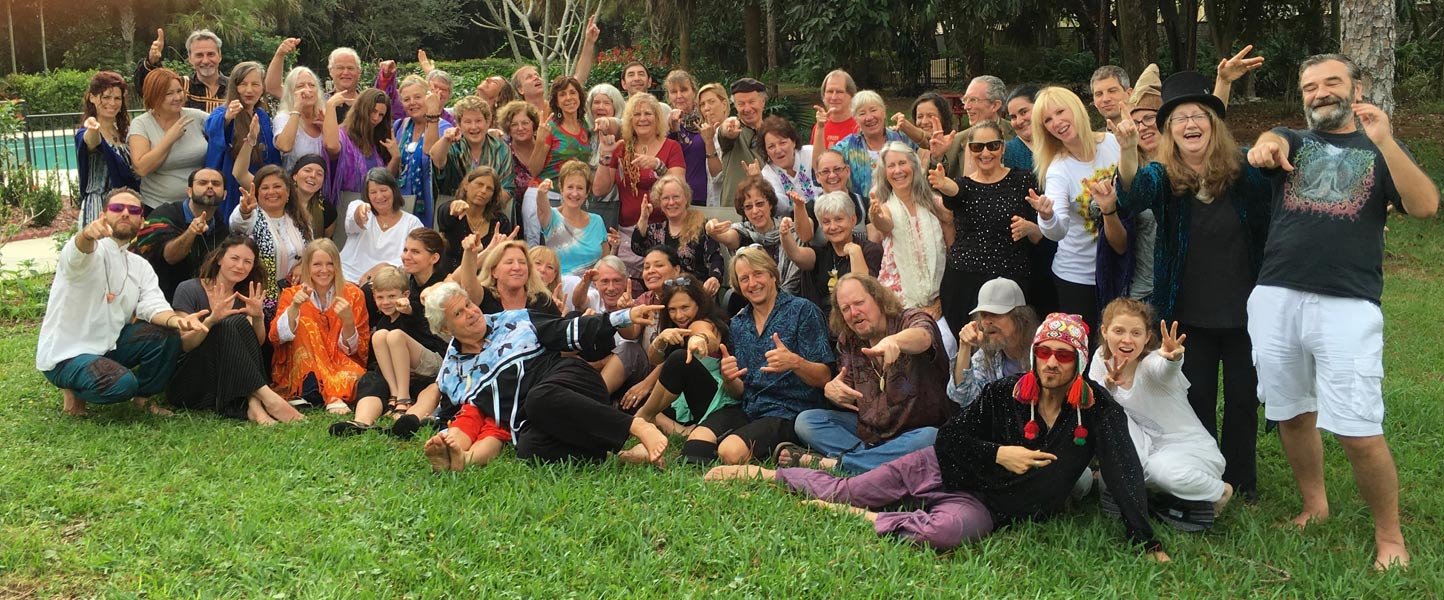 "The main purpose of our coming together is to open our hearts so fully to one another that even the slightest remnant of fear that is consciously or unconsciously part of our human experience shall be transformed by the power of unlimited Love into an experience of Communion with a sentient, compassionate, infinitely wise Universe. We are here to teach love by the way we live. As Pachakuti Mesa Carriers we are "cultural transformers" awake to the primacy of consciousness with Creation."
SUYU:
Derived from the Quechua language used by the Inka culture of Peru, Suyu refers to a regional territory comprised of tribal communities aligned in ritual service to the Great Web of Life.
AYLLU:
Derived from the Quechua language used by the Inka culture of Peru, Ayllu refers to local members of an extended family united by a common purpose as sustainers of sacred trust between humans and the natural world. If you would like to create an ayllu in your area click here.
---
Canada:
Canmore, Alberta – Danielle Leigh, 403-679-3339, urbansoulalchemy@yahoo.ca
Pincher Creek, Alberta – Riesah Prock, 403-627-4777, info@shamanikhealing.com
Nelson, British Columbia – Robin Flynn and Darcy Kopas, visionaryheartsretreat@gmail.com
Local Ayllus:
Ottawa Valley Ayllu
Contact: Yola Dunne, yola@yoladunne.com

---
Germany:
Contact: Christian Thurow, c.thurow@thurow.co.uk
---
Mexico:
Regional Contact: Alan Waugh, spiritwisdomhealing@gmail.com, 415-516-2462
---
Nordic Countries:

Finland, Sweden, Norway, Denmark (incl. Greenland and Faeroe Islands), Iceland
Contact: Helena Karhu, info@karhuntalo.com
---
Peru:
Madre de Dios, Peru – Robin VanLoon, rgvanloon@yahoo.com
Urubamba, Cusco, Peru – Susan Bookman, (51)984633042, susan@worldayni.org
---
United Kingdom:
Surbiton, Greater London – Christian Thurow, c.thurow@thurow.co.uk
---
United States:
Northeast Region
Connecticut, Delaware, Maine, Maryland, Massachusetts, New Hampshire, New Jersey, New York, Pennsylvania, Rhode Island, Vermont
Regional Contact: Thomas Mock, thomas.mock1444@gmail.com
Local Ayllus:
Philadelphia Ayllu – Pennsylvania
Contact: Amy Mermaid Isakov, teachheart@me.com, 443-955-2211
Central Region
Colorado, Kansas, Missouri, Nebraska, Oklahoma, Utah, Wyoming
Regional Contact: Suzanne Lewis, chaupinsuyu@gmail.com, 307-761-9090
Local Ayllus:
Denver Ayllu – Colorado
Contact: Heather Holden, sacredshamanschool@gmail.com, Facebook Page

Muyu Ayllu – Boulder, Ft. Collins, Laramie areas, Colorado
Contact: Garry Caudill, aquilanegra48@yahoo.com

Heartland Ayllu – Kansas City area, Kansas and Missouri
Contact: Daniel Moler, dmoler777@gmail.com, Facebook Page
Central Heartland Ayllu – Columbia-Jefferson area, Missouri
Contact: Nancy Beck, nancy@nursenancybeck.com, Facebook Page
Bridgerland Ayllu – Cache Valley area north of Salt Lake City, Utah
Contact: Bonnie Glass-Coffin, bglasscoffin@gmail.com
Northwest Region
Alaska, Illinois, Indiana, Idaho, Iowa, Michigan, Minnesota, Montana, North Dakota, Ohio, South Dakota, Washington, Wisconsin
Regional Contact: Irina Shiyanovskaya, northwest.suyu@gmail.com
Local Ayllus:
Palouse Ayllu – Moscow/Pullman area of Idaho and Washington
Contact: Joan McDougall, joanmcdougall32@gmail.com, 208-301-8862
Southwest Region
Arizona, California, Hawaii, Nevada, New Mexico, Oregon, Texas

Regional Contact: Alan Waugh, spiritwisdomhealing@gmail.com, 415-516-2462
Local Ayllus:
Northern California Allyu
Contact: Jnana Gowan, powerhed@gmail.com, www.powerhed.com, Facebook

Rio Grande Valley Ayllu – Brownsville, Texas area
Contact: Gabriella Galvan, divinesparkg@gmail.com, 956-346-3086
Southeast Region
Alabama, Arkansas, Florida, Georgia, Kentucky, Louisiana, Mississippi, North Carolina, South Carolina, Tennessee, Virginia, West Virginia
Regional Contact: Janet Harvey, chacaruna@qollasuyu.com, 828-645-5194
Local Ayllus:
Sumaq Ayllu – Southeast Florida
Contact: Mona Rain, Mona@ChacarunaHealing.com,  www.ChacarunaHealing.com, 954-675-5945
Atlanta Ayllu – Georgia
Contact: Bonnie Knezo, bonnie@knezo.us, 404-295-4228
Ancient Mountains Ayllu – Asheville and Western North Carolina
Website: Ancient Mountains Ayllu
Contact: John Schuske, schuske1@charter.net
Or: Janet Harvey, chacaruna@qollasuyu.com
Sacred Shenandoah Ayllu – Shenandoah Valley, Northern Virginia
Contact: Glenda Skelley, SacredShenandoahAyllu@gmail.com, or GlendaSkelley@gmail.com, 540-692-2917