 Divine Feminine Consciousness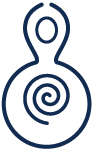 "As a child born from our Cosmic Mother's womb, I make myself available as a shamanic doula for the emergence of your Divine Feminine Self as a gift of healing grace in the world. I dance to the heartbeat of our living Earth and bow in gratitude for the feminine power of our shared womanhood in service to the collective remembering of our Goddess tribe."
About Divine Feminine Consciousness
The Divine Feminine embodies mystery, creativity, wisdom, and the cosmic fertility witnessed throughout Creation. The Divine Feminine is not a distant deity in heaven; it is a divine presence here with us, needing our response. She is a sacred process returning to claim her Creation, the true wonder of what it means to be alive. Over time we have forgotten her, just as we have forgotten much of what is sacred in our lives. Regardless of attempts at suppression, denial, and distorted representation by artists and scholars alike, she has never been truly abolished, for she is the Soul of humankind. Her cries of recognition are once again felt and heard, revealed in archetype and dream, not just as a myth and spiritual image, but as something that belongs to our blood and breath. She calls us to awaken our ancient memory, to bring her alive as a birthing force for a new tomorrow, a seven generation gift of healing light for both ourselves and Gaia-Pachamama. Divine Feminine Consciousness is the evolutionary spark within all women who are seeking to awaken their power in service to reestablishing a Goddess culture on Earth.
Cindy is intensely passionate and dedicated in her service to all her relations in both the seen and unseen realms. She is a master community alchemist, braiding intuition (the moon) and logic (the sun) into a balance of power that she brings to every relationship. As Shamanic Doula, Cindy focuses on guiding every woman to the Source of their creativity, self-empowerment, and Divine Feminine consciousness. She is unwavering in her commitment to restoring the Great Cosmic Mother to her rightful place of devotion in the hearts of humanity as a means of healing the degradation and destruction of Gaia Pachamama.
Cindy began her apprenticeship in the Pachakuti Mesa Tradition with don Oscar Miro-Quesada in 1999 and has been co-creating shamanic initiations within this tradition since 2005. She has been at the center of The Heart of the Healer since 2005, first as a long-term board chair and member, and currently as Visionary Creative Director of The Heart of the Healer Shamanic Mystery School.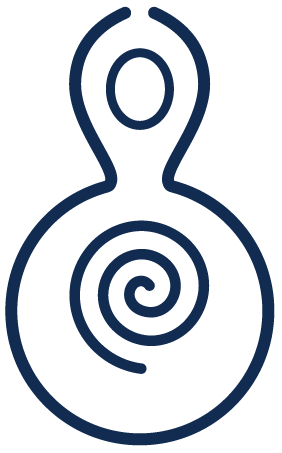 "Before I participated in the Goddess Initiation program I was a recovering high masculine/go getter/over achiever big on striving to make things happen in my life. Now, a mere 9 months later, I am all about receiving, trusting, letting the Divine Feminine flow through me. What's even more awesome is that I continue to accomplish great things, just with a LOT less energy and very minimal stress! Cindy guided me through this transformation with care, sensitivity, and gentle perseverance. Her ceremonies, personal work, and creativity were the key to awaken my Divine Feminine. And my life is better than I ever could have imagined as a result."
Benefits of Embodying Your Divine Feminine Consciousness
These courses are relevant for all women who value the importance of sovereignty, sacred belongingness and right relationship among themselves and our living Earth.
with: Cindy Miro-Quesada
A 9-month initiation designed as a profoundly creative process leading to your inner knowing, divinity and self empowerment as the embodiment of Divine Feminine Consciousness. Journey to the 5th dimension and meet your 7 unique Goddess Midwives, remember yourself as keeper of the temple, access the mysteries of the oracle pool and give birth to your Self as a daughter of the Goddesses, as a Shining One.
No upcoming events could be found that match your search. Please check again soon!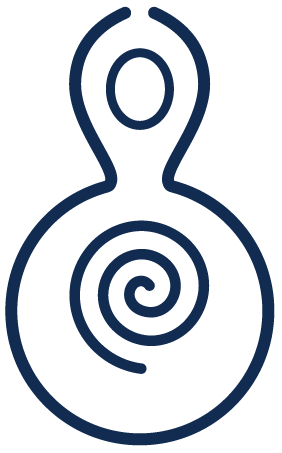 Goddess Initiation: Midwifing, your Divine Feminine Self, has masterfully unlocked my unique abilities to discover and connect with the Ancient Goddess for profound healing experiences.
Goddess Initiation: Midwifing, your Divine Feminine Self, stands alone in its multidimensional design. It is enlightening, evolutionary, and transmutative in its capacity. The powerfully intentional Deepening Practices allowed me to unpack hidden layers of the truly fathomless unconscious of my Being, resulting in healing and integrating deep-rooted wounds. Meeting and building strong relationships with my seven Goddesses has formed a profound bond that will continue to be instrumental in my healing work as a Soul committed to the Great Work.
Goddess Initiation connected me to a pearl of internal wisdom that had been lost among the personal, societal, and corporate notions that keep us contained and limited. As the Initiation unfolded, my Goddesses became clearly known to me, offering themselves as my Spiritual Mothers, nurturing and loving me. The Goddess Initiation is a beautiful journey that awakens your creativity, wisdom, and divinity as a daughter of your Goddesses Mothers.
The Goddess Initiation created a very real transformation for me. From a journey through my dark passageway of shallow confidence and weak personal self-worth, through a mystical place where I felt (and feel) beautiful, loved, and supported by women who became closer than sisters, I developed personal relationships with nine "Goddesses". Some are archetypal, some mythical, and some unique to me – all see me in my wholeness, and strengthen aspects where I have felt weak or "less-than". With my Goddesses, I have found my voice and a new recognition of my value, and the impact I bring to my community.