Our Global Shamanic Community is organized into five regional groups within the US with additional communities in Canada and Peru. Our community members, practitioners of the Pachakuti Mesa Tradition Shamanic Arts, gather for seasonal Earth honoring ceremonies and Full/New Moon Ceremonies as well as pilgrimages to sacred sites. If you are interested in learning more about the Pachakuti Mesa Tradition, we encourage you to contact your regional community members and attend a gathering or workshop in your area.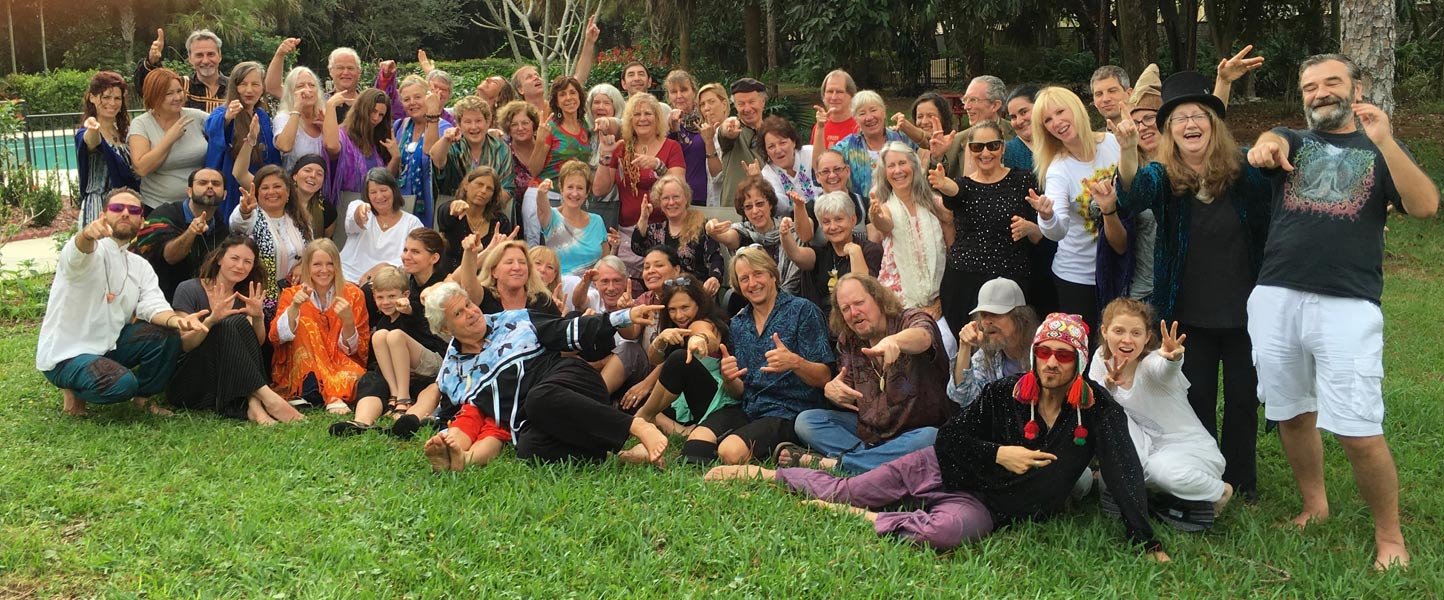 "The main purpose of our coming together is to open our hearts so fully to one another that even the slightest remnant of fear that is consciously or unconsciously part of our human experience shall be transformed by the power of unlimited Love into an experience of Communion with a sentient, compassionate, infinitely wise Universe. We are here to teach love by the way we live. As Pachakuti Mesa Carriers we are "cultural transformers" awake to the primacy of consciousness with Creation."
SUYU:
Derived from the Quechua language used by the Inka culture of Peru, Suyu refers to a regional territory comprised of tribal communities aligned in ritual service to the Great Web of Life.
AYLLU:
Derived from the Quechua language used by the Inka culture of Peru, Ayllu refers to local members of an extended family united by a common purpose as sustainers of sacred trust between humans and the natural world.
---
Northeast Region: Antisuyu
Connecticut, Delaware, Maine, Maryland, Massachusetts, New Hampshire, New Jersey, New York, Pennsylvania, Rhode Island, Vermont
---
Colorado, Kansas, Missouri, Nebraska, Oklahoma, Utah, Wyoming
Suyu Contact: Suzanne Lewis, shlewis@bresnan.net, 307-761-9090
Local Ayllus:
Bridgerland Ayllu – Cache Valley area north of Salt Lake City, Utah:
Contact: Bonnie Glass-Coffin, bglasscoffin@gmail.com, bonnieglasscoffin.com

Heartland Ayllu – Kansas City metro area:
Contact: Daniel Moler, dmoler777@gmail.com, Facebook Page
Central Highland Ayllu – Missouri area:
Contact: Nancy Beck, Nancy@nursenancytalk.com, Facebook Page
Muyu Ayllu – Boulder-Denver Metro Area, Colorado:
Contact: Edie Stone, edie@ediestone.com
---
Alaska, Illinois, Indiana, Wisconsin, Idaho, Iowa, Michigan, Minnesota, Montana, North Dakota, Ohio, South Dakota, Washington

Suyu Contact: Lois Remeikis, 312-550-8273, loisremeikis@sbcglobal.net
Local Ayllus:
Palouse Ayllu – Moscow, Idaho and Pullman, Washington:
Contact: Erica J. Alessio, ericajceremony@yahoo.com, 619-300-9973
---
Arizona, California, Hawaii, Nevada, New Mexico, Oregon, Texas, Mexico

Suyu Contact: Alan Waugh, spiritwisdomhealing@gmail.com, 415-516-2462
Local Ayllus:
Northern CA Allyu: Jnana Gowan, powerhed@gmail.com, www.powerhed.com, Facebook
---
Alabama, Arkansas, Florida, Georgia, Kentucky, Louisiana, Mississippi, North Carolina, South Carolina, Tennessee, Virginia, West Virginia
Suyu Contact: Janet Harvey, chacaruna@earthlink.net, 828-645-5194
Local Ayllus:
Ancient Mountains Ayllu – Asheville and Western North Carolina:
Website: Ancient Mountains Ayllu
Sumaq Ayllu – Southeast Florida
Contact: Mona Rain, Mona@ChacarunaHealing.com,  www.ChacarunaHealing.com, 954-675-5945
Or: Leigh Kaufman, LeighKaufman7@gmail.com, 615-545-0252
Sacred Shenandoah Ayllu – Northern Virginia / Shenandoah Valley
Contact: Glenda Skelley, SacredShenandoahAyllu@gmail.com, or GlendaSkelley@gmail.com, 540-692-2917
---
Canada:
Canmore, Alberta – Danielle Leigh, 403-679-3339, urbansoulalchemy@yahoo.ca
Chelsea, Québec – Yola Dunne, 613-291-0315, Yola@yolaunlimited.com
Dacre, Ontario – Herb Kuchler, 613-649-2130, kuchen@hughes.net

---
Peru:
Sonqo W'ata Suyu: Madre de Dios, Peru – Robin VanLoon, rgvanloon@yahoo.com
Urubamba, Cusco, Peru – Susan Bookman, (51)984633042, susan@worldayni.org
---
Taiwan:
Taipei – Rose Najia, rosenajia@hotmail.com
---
United Kingdom:
Hebden Bridge, West Yorkshire – Alison Dhuanna, astroalison@gmail.com