Life has graced me with countless blessings, lessons, and empowerments. The rich treasury of wisdom that lives within me beckons to be shared with deep love, in devoted service to restoring beauty, wholeness, and sacred relationship in this world and beyond. It is with the spirit of sacred reciprocity that I offer my writing, healing services, and teaching as fulfillment of my soul's promise to serve humanity in these evolutionary times.
Munaymanta,
Yola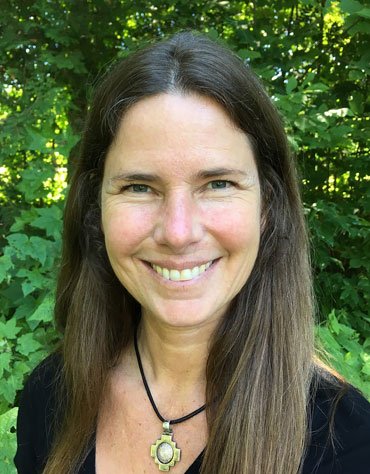 My Story
I was born Yolaine Marie Bridget Dora Dunne in Montréal, Québec. The name Yola was whispered to me by a beloved friend and teacher many moons ago. My response to it was so natural and fitting that it became my common name almost instantly.
My healing work was first inspired by nature. I spent a lot of time learning about the ways of life as a child, and this love and passion grew as I noticed the world around me was made of not only physical matter but energy as well. This knowing and experience became an innate part of who I am and how I saw and interacted with life. It was not until I was twelve years old that I realized others did not necessarily hold the same perceptions. This realization came as a shock to me, and sparked a life-long journey in the study of life, death, healing, and spirituality. As a result, I have been blessed with truly extraordinary teachers and guides in my life.
For many years I read all I could get my hands on about healing, philosophy, mysticism, comparative religion, and esoteric thought. I learned to meditate at an early age, and made it a regular practice. One of my first jobs was in a health food store, giving me practical knowledge of healthy living ways. I studied Creative Arts and Peace Studies in college, and moved onto being a student of Comparative Religion at university. A big turning point for me was my decision to leave the traditional route of studies for a more hands-on experiential approach to learning. I knew what I was searching for would not reveal itself in the pursuit of the intellect alone. In 1990 I made a bold choice to move to the other end of the country to study Natural Healing more formally at the Wild Rose College of Natural Healing in Vancouver, B.C.
Under the mentorship of Master Herbalist and elder Terry Willard, I learned about plant medicine, the human body and psyche, and the traditional healing ways of the people. He was my first mentor in the healing arts, and I value his kindness, wisdom, and friendship immensely. I assisted him at the Wild Rose College and Clinic, and learned much of the application of natural medicines in the lives of the people he so generously served. During those years I took countless workshops in myriad healing modalities, as well as received my Wholistic Therapist and Master Herbalist diplomas.
During my time at Wild Rose College and Clinic, I met an extraordinary man. Christopher Hansard was a guest lecturer at the college and also offered one on one sessions at the clinic. I was assisting one day and was amazed by the transformation his patients displayed after only one session with him. After observing this phenomena repeatedly, I finally introduced myself more formally. This marked the start of a 20 year apprenticeship in the pre-Buddhist Dür Bön Tradition of Tibet. Under Christopher's tutelage, I learned many forms of discipline including meditation, Khum Nye exercises, recitation of tantras, and deeper insights in the workings of the human mind, heart, body and soul. I participated and assisted in many sacred ceremonies, gatherings, sacred fires, and retreats. I was introduced to an old shamanic tradition, one that still abides by the ancient oral traditions. My learning has been profound and deeply enriching, and I am grateful for what it has helped me become.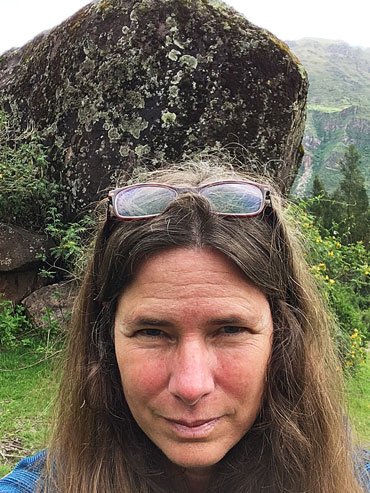 Then in the spring of 2014, I was called by the heartbeat of the Pachakuti Mesa Tradition of Universal Shamanism. It was as if all my life had been a preparation for this moment. I was instantly drawn to the profound beauty within the tradition, which had the power to ignite my remembering of who I Am in ways I could never have imagined. These ancient Peruvian and Hermetic wisdoms are skillfully weaved into the fabric of the modern world, and as such, have completely transformed my life and my service capacity to the world. I am blessed to be in deep apprenticeship with maestro don Oscar Miro-Quesada and the living kamasqa of the Pachakuti Mesa Tradition.
I am a deeply loving soul. In my remembrance I see myself having always been drawn to the beauty and mystery of life. Like a hummingbird delighting in the sweet nectar of the blooming garden, I am attracted to places of beauty within and without. Awakening a deep knowing of Self and the restoration of beauty are the core essences of my medicine gift to the world.
Why do I do the work I do? I was born for it. Every experience in my life has led me to where I am today. I have been learning and practicing the Art of Healing for over 30 years, and have developed a unique technique of healing that forms the core of my practice. Each day is filled with new discoveries in the art and mysticism of healing and life. I am blessed to be extending this art into my devotion and compacto as a PMT sanctioned teacher.
With Love and Joy,
Yola
Credentials
PMT Teacher Sanctioned by don Oscar Miro-Quesada (2018)
Completed PMT Five Part Series (2018)
Participated in all Shift Network Universal Shaman classes since 2014
Martial artist, kickboxing and Krav Maga/combat Jiu-Jitsu since 2009
Archetype Consultant and Sacred Contracts Certifications (2011)
Wholistic Therapist and Master Herbalist diplomas (1996)
NLP (Neuro-Linguistic Programming) Practitioner and Master Practitioner. (2013)
Certified Professional Coach and Certified Spiritual Coach (2012)
PMT mesa carrier since 2014
Member of the PMT Antisuyu council (2017 – present)
Auxillia (ceremonial assistant) to don Oscar and doña Cindy since 2016
20 year apprenticeship in the Dür Bön Tibetan Tradition (1993 – 2014)
Contributor to THOTH writer's forum
"Yola's centered and openhearted presence in sacred circle is both a strong pillar of support and a soft bed to land on. Energetically responsible, caring, discerning, and committed, Yola's gifts of insight, healing, and ancient future wisdom are a gift to receive."
Amy Mermaid Isakov
"Yola Dunne is a dedicated Pachakuti Mesa Carrier who embodies the lineage of this Peruvian tradition. She has depth, clarity and a true gift for communicating with the unseen realms. Both in ceremony and in teaching, Yola taps into the living essence of what it means to be of service to our planet at this time."
Judy Hoaglund
"Yola is one of those old souls occupying a vibrant body that reflects the deepness and stillness of a quiet body of water under the light of a full moon. She moves with such grace and wisdom in her role as a teacher, healer, and ceremonialist that anyone in her presence is transformed into a place of balance and bliss."
Thomas Mock
"Yola is perfectly present in ceremony, always aware of the best way to creatively express our connection to Pachamama through artful ritual."
Erica J
"My experience with Yola is that she is a wise and gifted Shaman whose love and vision transforms in ways that I no longer try to understand."
Tina W., M.Ed.
"Yola carries the medicinal wisdom and gentle love that calls you back to the place of your personal empowerment. She has an intuition that opens sacred space for your deepest transformations to occur. I am grateful for her presence among us and anyone who has the opportunity to be guided by Yola back to their truth will feel blessed as well to call her a shining master like I have."
S.Ruiz