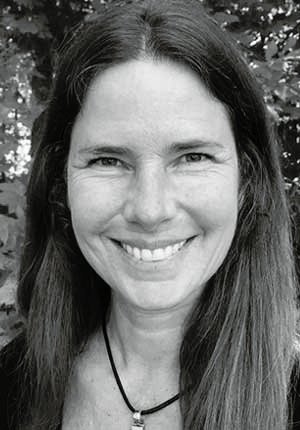 As a Pachakuti Mesa Tradition™ Sanctioned Teacher, Yola draws on over 30 years of practice and experience in the healing arts including: herbology, energy medicine, Neuro-Linguistic Programming, archetype consulting, wellness coaching, and spiritual guidance. Yola's shamanic path began in 1993 in the Dür Bön Tradition, a pre-Buddhist shamanic tradition of Tibet. In this 20 year apprenticeship Yola participated and assisted in many ceremonies, gatherings, sacred fires, and retreats. These profound experiences helped pave the way for her service as auxilia (ceremonial assistant) to don Oscar and her deep apprenticeship in the living lineage of the Pachakuti Mesa Tradition™. Yola lives in the Ottawa Valley and serves her community with a thriving private healing practice, ceremonial offerings, and workshops. Yola resides in Ontario, Canada.
I was born Yolaine Marie Bridget Dora Dunne in Montréal, Québec. The name Yola was whispered to me by a beloved friend and teacher many moons ago. My response to it was so natural and fitting that it became my common name almost instantly.
My healing work was first inspired by nature. I spent a lot of time learning about the ways of life as a child, and this love and passion grew as I noticed the world around me was made of not only physical matter but energy as well. This knowing and experience became an innate part of who I am and how I saw and interacted with life. It was not until I was twelve years old that I realized others did not necessarily hold the same perceptions. This realization came as a shock to me, and sparked a life-long journey in the study of life, death, healing, and spirituality. As a result, I have been blessed with truly extraordinary teachers and guides in my life.
For many years I read all I could get my hands on about healing, philosophy, mysticism, comparative religion, and esoteric thought. I learned to meditate at an early age, and made it a regular practice. One of my first jobs was in a health food store, giving me practical knowledge of healthy living ways. I studied Creative Arts and Peace Studies in college, and moved onto being a student of Comparative Religion at university. A big turning point for me was my decision to leave the traditional route of studies for a more hands-on experiential approach to learning. I knew what I was searching for would not reveal itself in the pursuit of the intellect alone. In 1990 I made a bold choice to move to the other end of the country to study Natural Healing more formally at the Wild Rose College of Natural Healing in Vancouver, B.C.
Under the mentorship of Master Herbalist and elder Terry Willard, I learned about plant medicine, the human body and psyche, and the traditional healing ways of the people. He was my first mentor in the healing arts, and I value his kindness, wisdom, and friendship immensely. I assisted him at the Wild Rose College and Clinic, and learned much of the application of natural medicines in the lives of the people he so generously served. During those years I took countless workshops in myriad healing modalities, as well as received my Wholistic Therapist and Master Herbalist diplomas.
During my time at Wild Rose College and Clinic, I met an extraordinary man. Christopher Hansard was a guest lecturer at the college and also offered one on one sessions at the clinic. I was assisting one day and was amazed by the transformation his patients displayed after only one session with him. After observing this phenomena repeatedly, I finally introduced myself more formally. This marked the start of a 20 year apprenticeship in the pre-Buddhist Dür Bön Tradition of Tibet. Under Christopher's tutelage, I learned many forms of discipline including meditation, Khum Nye exercises, recitation of tantras, and deeper insights in the workings of the human mind, heart, body and soul. I participated and assisted in many sacred ceremonies, gatherings, sacred fires, and retreats. I was introduced to an old shamanic tradition, one that still abides by the ancient oral traditions. My learning has been profound and deeply enriching, and I am grateful for what it has helped me become.
Then in the spring of 2014, I was called by the heartbeat of the Pachakuti Mesa Tradition™ of Cross-Cultural Shamanism. It was as if all my life had been a preparation for this moment. I was instantly drawn to the profound beauty within the tradition, which had the power to ignite my remembering of who I Am in ways I could never have imagined. These ancient Peruvian and Hermetic wisdoms are skillfully weaved into the fabric of the modern world, and as such, have completely transformed my life and my service capacity to the world. I am blessed to be in deep apprenticeship with maestro don Oscar Miro-Quesada and the living kamasqa of the Pachakuti Mesa Tradition™.
I am a deeply loving soul. In my remembrance I see myself having always been drawn to the beauty and mystery of life. Like a hummingbird delighting in the sweet nectar of the blooming garden, I am attracted to places of beauty within and without. Awakening a deep knowing of Self and the restoration of beauty are the core essences of my medicine gift to the world.
Why do I do the work I do? I was born for it. Every experience in my life has led me to where I am today. I have been learning and practicing the Art of Healing for over 30 years, and have developed a unique technique of healing that forms the core of my practice. Each day is filled with new discoveries in the art and mysticism of healing and life. I am blessed to be extending this art into my devotion and compacto as a PMT sanctioned teacher.
With Love and Joy,
Yola

Yola Dunne is a highly gifted Curandera and teacher. I am humbled to learn the ancient wisdom ways from her. I felt the presence of the lineage during our gathering!
Conversation with don Oscar
PMT Apprenticeship Trainings + Events
No upcoming events could be found that match your search. Please check again soon!
Writers Forum Contributions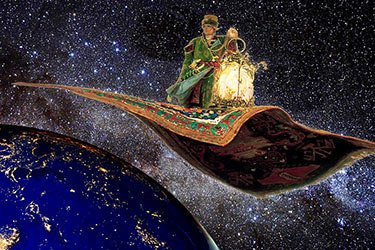 Blog Authors

Under the spell of the New Moon I was drawn to commune with my sacred altar ground. There were profound stirrings within me, and I wanted to pay homage to them. Just when I thought I was complete…


Yola Dunne is a highly gifted Curandera and teacher. I am humbled to learn the ancient wisdom ways from her. I felt the presence of the lineage during our gathering!
The Pachakuti Mesa Tradition opened me in a way that I have not experienced in the past. Even with a background in psychology, education, metaphysics, catholic education, modern spiritualism, basic shamanic practice, and spiritual study in Hinduism and Buddhism, I did not know what to expect. But the PMT gathers everything together in an understanding that supersedes my past experiences. If you want to be deeply connected to a path that includes rituals that deepen your understanding of who you are and what you have to offer to the world, I would highly recommend the PMT program. I cannot express how much the tradition has done to open me as a healer in the world. PMT is a broad and vast tradition that I will continue to study and practice for a lifetime.
Yola Dunne is a truly passionate teacher. She believes in the good of humanity and embraces the power to heal oneself and the world.
A wonderful workshop where connection to each other and the Divine reign supreme. I learned a lot about myself and a bit about Peruvian spiritual cultural history and traditions. I would recommend this workshop to anyone wanting to become more intentionally aware of their spiritual self and helping our world heal.
The Pachakuti Mesa Tradition provides the template for living joyously in this world and a formula that allows one to successfully manage the suffering in life.
I am constantly amazed at the power of the expanding insights and transformative powers rituals and ceremony. I'm excited to encorporate these new teachings into my practice as well as learn more to come!