Poet, artist, seeker and guide, Janet approaches the Pachakuti Mesa Tradition™ with respect for the wisdom and practices of the Lineage and its continual unfolding through the life and practice of each mesa carrier. Janet finds the extraordinary in the ordinary. A religious educator, mediator and chaplain, she has explored various mystical traditions, created ceremonies, and bridged the seen and unseen worlds. By serendipity and fortuitous timing, she encountered the Pachakuti Mesa Tradition™ where her imagination found a focus and her creativity a form. Studying with don Oscar over the course of fifteen years, Janet continues to be an active member of the Ancient Mountains Ayllu and Qollasuyu Council, planning events, pilgrimages, and ceremonies. She brings a calm presence, guiding students through the multi-dimensions of this deep tradition and supporting the creation of a powerful personal healing altar that mirrors and supports one′s soul and invites one to take the next step in the great journey. Janet resides in Maryland.
PMT Apprenticeship Trainings + Events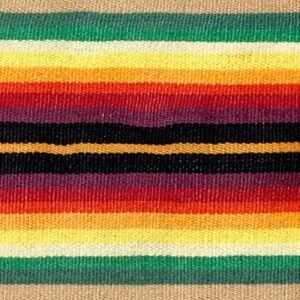 This foundational apprenticeship is a series of five immersive intensives that aligns the traditional shamanic healing arts of Peru with the needs of present day society.
...
No upcoming events could be found that match your search. Please check again soon!
Conversation with don Oscar
In this conversation with don Oscar, Janet shares what initially drew her to the  Pachakuti Mesa Tradition Shamanic Arts,
and the ways in which her life has been significantly changed, evolved and transformed as a result of becoming a Sanctioned Teacher.


The teachings and wisdom of the Pachakuti Mesa Tradition allow the fullness of life to be experienced. It is a privilege and honor for these life changing, life improving connections to be offered to our community. The safe space created for healing to occur is a blessing.
The PMT apprenticeship has been a blessing in helping me navigate these turbulent times and offer clarity regarding my future path. The PMT path is providing an avenue to channel my love for the earth and its inhabitants in a loving and constructive way.
I am transformed completely as a person after finishing an apprenticeship within the Pachakuti Mesa tradition. Connecting to deep history and lineage has healed the parts of me that were disconnected, distracted, lonely or broken. This apprenticeship has given me words for truths that I have always instinctively KNOWN and given me a community of family that understand the world in the same way. It has given me practical tools to ground, release and seek guidance and connection. My path to service is clear now, and I now feel empowered to follow it with joy, wisdom and support.
The PMT Apprenticeship Program is an incredible opportunity to immerse yourself in this beautiful & powerful tradition.
This apprenticeship is magical. I feel so much love for this practice, my community hoop and cultivating relationships with the unseen realms.
I am constantly amazed at the power of the expanding insights and transformative powers rituals and ceremonies. I'm excited to incorporate these new teachings into my practice as well as learn more to come!