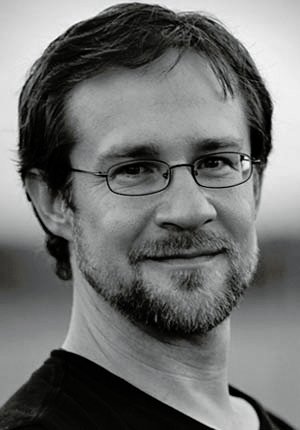 Daniel Moler, MLA, is located in the Kansas City area. Daniel has spent many years researching and training in a variety of healing modalities, particularly indigenous medicine practices. A teacher and published author, Daniel's passions include the shamanic arts, as well as alchemy, consciousness, liberal arts, philosophy, and spiritual awakening. A Sanctioned Teacher of the Pachakuti Mesa Tradition™, Daniel is dedicated to serving Earth and Spirit with great reverence. Daniel resides in Kansas.
Daniel Moler is a writer, artist, and educator from the American Midwest. He is the author of Shamanic Qabalah: A Mystical Path to Uniting the Tree of Life & the Great Work, as well as the psychedelic urban fantasy RED Mass, the Terence McKenna guidebook Machine Elves 101, and also a contributor in Ross Heaven's book Cactus of Mystery: The Shamanic Powers of the Peruvian San Pedro Cactus. Daniel has published many other fiction and nonfiction works around the world in magazines, journals, gaming modules, and online.
As an educator, Daniel has a background of college instruction in many areas including art, literature, and philosophy. In 2011, he was sanctioned as a teacher in the Pachakuti Mesa Tradition, a lineage of Peruvian shamanism brought to the U.S. by respected curandero don Oscar Miro-Quesada. Combined with a Liberal Arts background and his passion for esoteric practices, Daniel's style of facilitation is unique, passionate, and, as one student has testified, "more grounded in reality than any explanation I have come across."
Daniel also provides esoteric consultations. Extensively trained in a variety of traditional spiritual modalities—including the Western Mystery Traditions and indigenous shamanism, Daniel fosters a cross-cultural approach to provide sessions of safety for individuals seeking clarity or guidance in psycho-spiritual matters.
PMT Apprenticeship Trainings + Events
No upcoming events could be found that match your search. Please check again soon!


The synergy between Daniel and Autumn is amazingly beautiful, intense, and powerful. The balance of the feminine and masculine brings depth to the teachings of the mind and the heart.
Autumn and Daniel are loving, present, and communicate very clearly. I appreciate the clarity between reverence and being serious. They take the work very seriously without veering into the professor archetype. Their willingness to laugh at imperfection, protect our space and bring magic into reality in front of us is the reason I can now do my deep inner work.
Daniel and Autumn's blend of knowledge, passions, song, and ceremony come together in a magical gathering of powerful experiences that allow the teachings to infuse your soul.
Autumn and Daniel create a beautiful sacred space to learn, practice and be present in. I am grateful for their comprehensive knowledge and wisdom and their ability to meet the needs of our group. They are a great team and balance each other well.
The comprehensive and concise teachings on manifestation, its phases, and how to execute them are inspiring and more grounded in reality than any explanation I have come across. Daniel and Autumn have offered me a powerful new tool.
Autumn and Daniel offer a brilliant presentation of the material and embody A Balance of Power beautifully.
The PMT apprenticeship is a beautiful community experience of opening to all that is. I have much gratitude for this process and connection. Autumn and Daniel are a perfect balance of teachers, and I appreciate how each weekend is formatted and expressed.