"When you engage in the shamanic arts, the magic begins in a deep and real way, and the Pachakuti Mesa Tradition is the most loving and efficient means to powerful and rich transformation. By participating in this tradition, with a shamanically empowered altar, your connection to the natural world is intensified and a vast portal is opened. The Pachakuti Mesa Tradition™ offers the opportunity to awaken from a deep sleep. This slumber is brought on by both the demands of hectic modern times and the collective memory loss of who we really are: earth-honoring humans that perform rituals of sacred reciprocity with the natural world. Once you come back to this understanding, you may find balance and internal harmony. The Pachakuti Mesa is a pristine and safe container that can hold you as you grow. It is a beautiful shining reflection of your highest Self. With the simple tools and practices of this tradition, you're invited to 're-Member' who you've always been. And this re-Membering can become your daily practice."
Jnana Gowan
Jnana was born into this world with a load of fire and passion and awakened in gratitude to the Pachakuti Mesa Tradition™ of Cross Cultural shamanism in 2007. Prior to this awakening, her shamanic journey began in 1996 through an apprenticeship with a Native American elder. Just after the completion of her work with him in 1998, she also became a hatha yoga instructor. While these experiences were, and continued to be transformative, the living lineage of the PMT is what has had the most profound effect on her personally. From her direct experience with this tradition, she was inspired to be of service and to share the profound teachings of the PMT while guiding others on their personal journey of transformation.
As the founder of Powerhouse Education, Jnana has hosted community gatherings, healing workshops and private sessions for many years. In January of 2016, the doors opened to The Ukhu Pacha Healing & Inquiry Space in Albany, California. This space, dedicated to shamanic classes & private sessions is the realization of a dream. The healing center allows her to share the beauty of the PMT in a broader way and has brought in many seekers of the shamanic arts to various events. It warms her heart to create ceremonial classes such as "Creating Healing Waters", "Making your Own Sacred Featherwand" and "Moon Staffs – Connecting Deeply to Mama Killa". It is here that these seekers have experienced the grace and elegance of the Pachakuti Mesa firsthand.
Jnana's relationship of allpa kallpa (earth power) guides her in every step she takes. Shamanic journeywork of both the upper (hanaqpacha) and lower (ukhupacha) worlds are her specialty. She is in deep gratitude for the assistance of the unseen realms that are always in her midst. Through her twice-monthly moon journey events, she is able to share these palpable energies/forces with seekers that wish to deepen their relationship with spirit.
Jnana understands the ukhupacha – those darker, shadowy places in our lives. She has first-hand experience with the ways we attempt to cover past wounds including the struggles of addiction. Though sober for 17 years, she realizes that these ways of self-medication were a quest for something deeper. Through her personal delving into those shadow places, Jnana understands that true healing may occur. It is the uncovering of these places that brings us into wholeness. In a world where many feel anxious or confused, the mesa offers a framework where one may ground, orient to self and ultimately, make their world more healthy and vibrant. It is her great honor to assist others in learning more about how the mesa is a conduit of personal and planetary change.
As a teacher, healing practitioner, and a ceremonialist, it is Jnana's prayer to be of service. She holds the vision to create positive change both for the individual and the community and she believes that with a disciplined imagination, focused intention and the practice of sacred rituals these actions may create change. The ritual act, or sacred reciprocity, known as ayni allows us to come into balance and harmony in a very powerful way. As humans it is our duty to be in ayni/gratitude to the earth for all she gives and the Pachakuti Mesa Tradition™ is the ideal toolset for the job.
Jnana lives with her family in Richmond, CA – in the hills of the East Bay near San Francisco, California. She is grateful for her supportive husband, Jeff, and their teenaged kid, Riley Coyote. Both of these fine humans are her teachers that she learns from daily.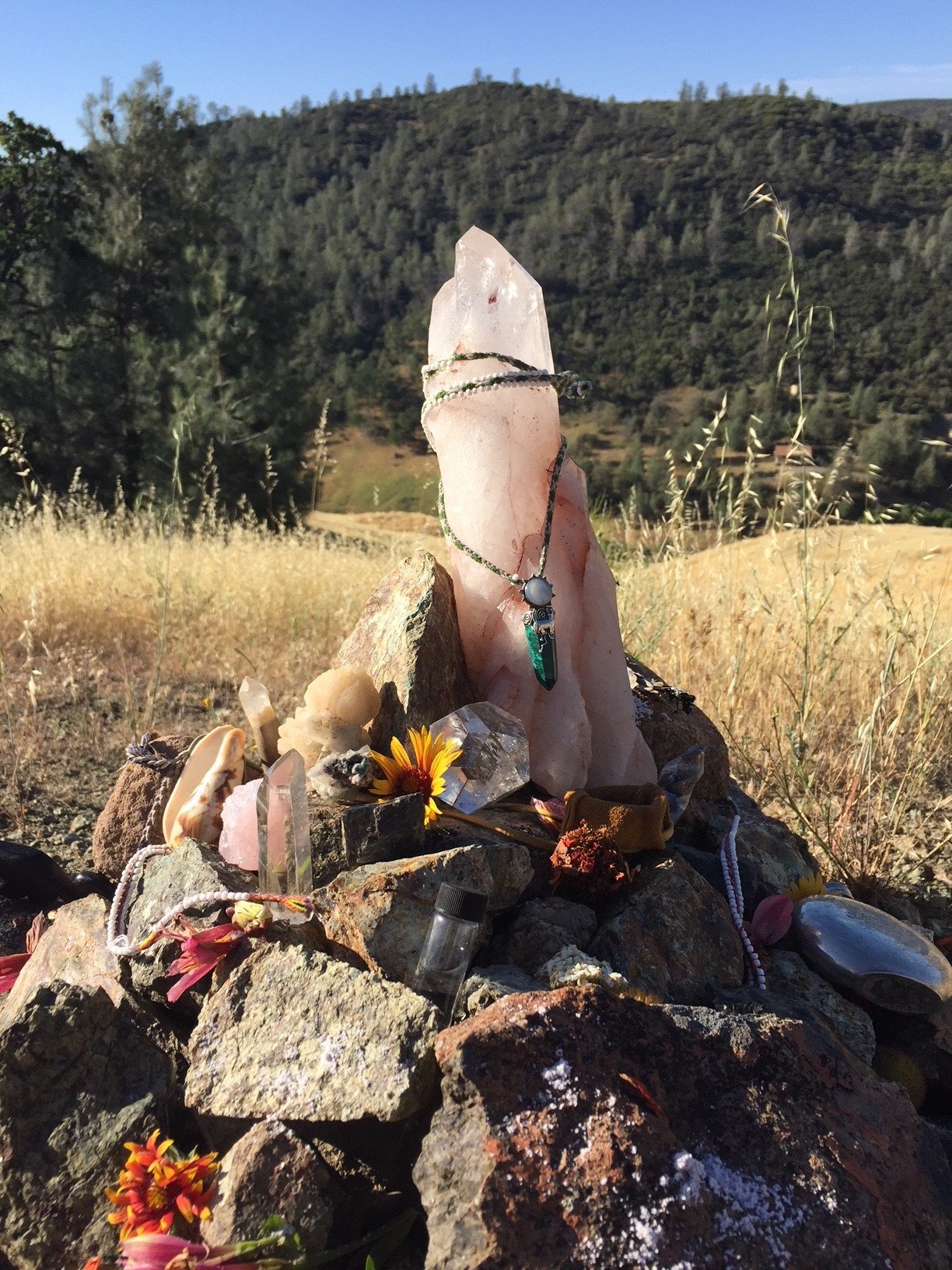 Credentials
PMT Sanctioned Teacher since 2016
Director of The Ukhu Pacha Healing & Inquiry Space, Albany CA since 2016
Two-time completion of the PMT Apprenticeship Program with Judy Hoaglund
Three-year apprenticeship with Mateo (Matthew) Magee; author of "Peruvian Shamanism: The Pachakuti Mesa Tradition"
Reiki II Practitioner since 2001
Co-Lead with Suze Allen, Women in Transition: Climbing into Your Authentic Self since 2010
Co-Lead with Dr. Cassandra Vieten (President, Institute of Noetic Sciences), Mindful Motherhood workshops and intensives
400+ hours certified yoga instruction program & 15 years yoga instructor
Developed the Bunny Head Yoga Program/Earth Stewardship for Children in 2003
Director of Powerhouse Education Summer Camps in 2008-2016
Published Works
Writing the prenatal yoga chapter in "Mindful Motherhood" by Dr. Cassandra Vieten
Writing the At Your Desk Yoga chapter for the book "Executive Stamina" by Marty Seldman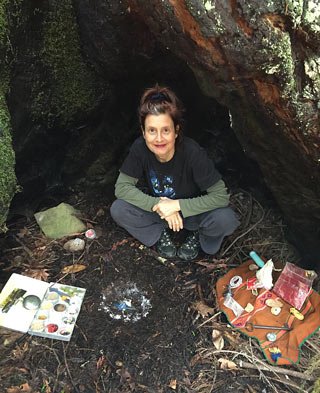 "Jnana has mastery and ease in her teaching style that demonstrates humility and trust in the medicine she carries. She holds a strong and powerful container of love and connection without an overwhelming amount of new information."
"Jnana Gown has a wonderful "on the level" approach to sharing this info. She makes it easy and humorous to take in this dense information. I am glad to part of this whole. Looking forward to the next part."
"This workshop really exceeded my expectations and helped me connect deeply to a powerful wisdom tradition and community. My sincere gratitude!"
"Participation in the apprenticeship weekend was stimulating and illuminating as an initial engagement with these deep and important traditions."
"I have sat in many groups in many traditions and the PMT is the one practice that has created huge shifts in my life. There is so much information and nuances to absorb and Jnana was able to transmit it all in a gentle yet powerful way with humor and ease. Her ability to tap in and read the group and gauge our needs was a clear indicator that she is a natural teacher. Her enthusiasm and love for this tradition and community is readily apparent. She is bursting at the seams with genuine desire to be of service to others. I'm really looking forward to Part II, with Jnana as a guide and facilitator."
"Jnana is a wonderful teacher, bringing the practices to life in a vibrant way. This weekend was very strong medicine for me."