Please enjoy these free interviews, podcasts and videos!
If you would like to schedule don Oscar Miro-Quesada for a live interview, radio and/or TV program please contact cindy@heartofthehealer.org.
The True Power of Shamanic Initiation
With don Oscar Miro-Quesada
Why the World Needs Shamanism Now More Than Ever
With don Oscar Miro-Quesada
Is Shamanism For Me?
With don Oscar Miro-Quesada
"Lessons in Courage Peruvian Shamanic Wisdom for Everyday Life"
This 11-minute video includes interview at Books & Books in south Florida where don oscar talks about love as a path of healing.
don Oscar Miro-Quesada on The History Channel's "Ancient Aliens"
don Oscar talks about his early apprenticeship; our relationship to the Star Nation; and features a despacho ceremony. (Aired on 2/28/14)  View here
Best viewed on the latest Firefox browser – to skip to don Oscar's portion of the episode you can skip to 10:10 of the video.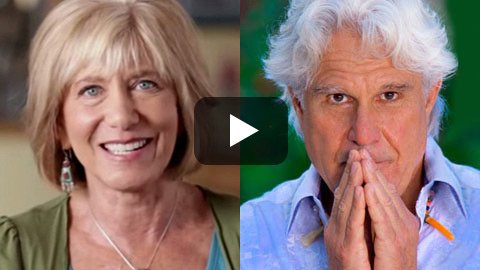 Wholeness & Health as Meaning: The Shamanic Soul of Mind-Body Medicine
Stories of initiation, calling, and the power of spirit to affect the mind and body are told in this audio dialogue between world class healers Joan Borysenko and don Oscar Miro-Quesada. This recording is a copyright of The Shift Network. All rights reserved.
View here
Travels Behind the Veil
July 2018
Don Oscar offers teachings on three types of visionary journeywork employed in traditional Wachuma Curanderismo in an interview from the Shamanism Global Summit.
Listen Now
---
Why the Hottest Word in Religion is 'Shaman'
October 29, 2014
NPR's Radio Show, "Interfaith Voices" with don Oscar
Listen Now
---
Insights at the Edge
September 29, 2015
In this interview with Tami Simon of Sounds True and don Oscar, they will discuss more about "Healing Light" and its impact on your life path.
Listen Now
---
Sube la Vibra
July 2018
don Oscar shares his thoughts on the nature of the soul on Sube la Vibra during this interview presented in Spanish.
Watch Now
---
SuperNatural Girlz
February 2017
Hosts Patricia Baker and PK ask don Oscar Miro-Quesada Solevo to recount an amazing UFO sighting in Peru with journalists present. Don Oscar also talks about the alternative medicine that shamanism makes available through centuries of practice.
Listen Now
---
Sequitur: Sacred Reciprocity
September 2017
Don Oscar Miro-Quesada shares his experience of the recent total Solar eclipse on Shoshone land in Wyoming and offers Universal Shamanism practices and prayers in Quechua.
Listen Now
---
PlanetWaves.fm
July 2017
Eric Francis Coppolino's conversation with don Oscar covers three topics: the total solar eclipse of Aug. 21, 2017; the internet; and the nature and meaning of sex.
Listen Now
---
"A Deeper Journey" with don Oscar Miro-Quesada and Sher Safran
September 2016
View Episodes
---
Beyond Awakening
October 2016
Listen as Terry Patten and don Oscar Miro-Quesada explore the Inka concept of Ayni or "sacred reciprocity," and how it can help us to penetrate the veil of denial of our human ecological predicament.
Listen Now
---
Learning from Indigenous People
Interview with don Oscar by Lilou Mace
---
Supernatural Girlz Radio with don Oscar Miro-Quesada
December 2015
Listen Now
---
Grimerica talks Peruvian Shamanism
Oscar Miro-Quesada on Guys Guy Radio
April 22nd Earth Day
Listen Now
---
PoweredUp
with Sandra Beck and Linda Franklin
October 14, 2014
Listen Now
---
Grimerica talks Peruvian Shamanism
with don Oscar Miro-Quesada
Posted: August 21, 2014
Listen Now
---
ENVISION THIS!
Recorded July 17 2014
Listen Now
---
Cosmic Truth with Janine Regan-Sinclair
Interview with don Oscar Miro-Quesada
Recorded June 24, 2014
Listen Now
---
Behind the Paranormal with Paul and Ben Eno
July 7, 2014
www.ONWorldwide.com & www.BehindTheParanormal.com
Listen Now
---
Mindful Shift with Andrea Martin
Recorded May 9, 2014
Listen Now
---
don Oscar Miro-Quesada "Lessons in Courage" Interview
with Host Jim Harold of Paranormal Podcast
Listen Now
---
ET Radio Interview – Lincoln NE – KZUM Public radio
March 15, 2014
The Exploring Unexplained Phenomena radio program, broadcasting since 1984, is regarded as one of the world's longest-running paranormal talk radio programs.
Listen Now
---
The Ray Carr Show
March 4, 2014
Listen Now
You may need to scroll to find the recording
---
Robert Manni's Guy's Guy Radio
February 5, 2014
Listen Now
---
Radio Salt Lake City UT KTKK Radio, 630
January 11, 2014
Interviews and Interactions with Linda Strasburg
Listen Now
---
Interview with don Oscar on The Moore Show
2014
Listen Now
---
Online Interview Temple of Health with Susan Kolb, M.D
December 21, 2013
Listen Now
---
Online Radio Interview: Robert Manni's Guy's Guy Radio, podcast
December 4, 2013
Listen Now
---
Conversations Beyond Science and Religion with Philip Mereton
Shamanism and The Great World Turning
Listen Now
---
Conscious Talk Radio with Brenda Michaels and Rob Spears
October 31, 2013
Listen Now
---
ENVISION THIS! With Merry and Burl Hall Skype
October 30, 2013
Listen Now
---
Breakthrough Miracle Radio With Saskia
October 23, 2013
Transformation Talk Radio and on WBLQ 1230 in Rhode Island, CT and New York
Listen Now
---
BITEradio with Robert Sharpe
October 18, 2013
Listen Now
---
Positively Incorrect with Scott Cluthe
Listen Now
---
The Donna Seebo Show
Listen Now
---
Planetary Spirit with Jeff Ferrannini
Listen Now
Sign Up for Our Newsletter