Teachers: Anna Maria Lopez & Heather Weingartner
Location: Sacramento, CA
Contact: Heather Weingartner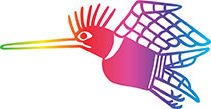 Phone: (208) 596-8248
Email: heather@earthflowerwisdom.com
Join us: www.earthflowerwisdom.com
"Heather and Anna masterfully create the sacred space required for life transforming healing at a heart and soul level, and I am so very grateful for their expertise and heart centered stye of teaching." ~ Jana D., CA
Join Anna Maria and Heather for Willka Hampiq: an intermediate-level apprenticeship into the Healing Arts of the Pachakuti Mesa Tradition. Certification is available by application. Please connect with your teacher for more info.
September 24-25, 2021
1: Kawsay: Elemental Earth Medicine for Physical Healing and Harmonization
2: Samisonqoy: Elemental Water Medicine for Emotional Healing and Harmonization
October 29-30, 2021
3: K'anchay: Elemental Air Medicine for Spiritual Healing and Harmonization
4: Samiumay: Elemental Fire Medicine for Mental Healing and Harmonization
December 10-11, 2021
5: Illanunay: Elemental Etheric Medicine for Soul Integration and Harmonization
6: Integration and Elevation
This intermediate-level apprenticeship is for students who have completed the 5-part apprenticeship or two [2] online classes with don Oscar.