at The Mountain in Highlands, North Carolina
September 2015
At the completion of our workshop with Oscar, we visited the apacheta. We found it had been used as a campfire, so we rebuilt it and decorated it with the flowers of weekend.
September 2016
At the completion of our workshop, eight of us: Sara O'Heron, Linda Lowery, Jenny Felder, Ann Coco, Caro Dellenbaugh, Janet Harvey, Nina Keller and Roz Mance visited the apacheta. It had again disrupted and had been used as a small campfire. We separated the stones and later removed the center stone. This time we ceremonially honored the three levels: the ukhupacha, kaypacha and hanaqpacha, without purposelessly thinking about it. Instead, the process flowed.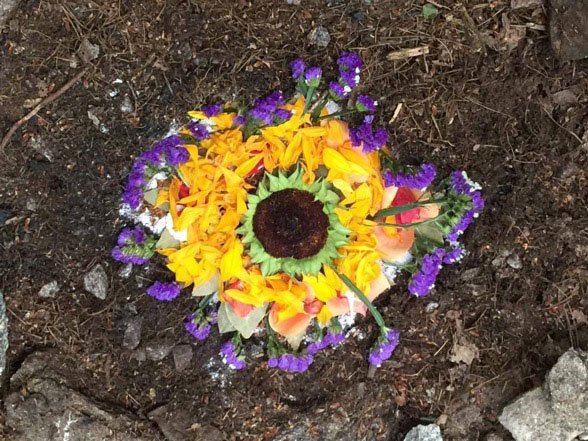 The First Level: Creation of an earth despacho in the hole under the central stone. Each of us offered kintu's with prayers. When we placed the sunflower in the center, the pampa ñawi immediately activated the entire despacho.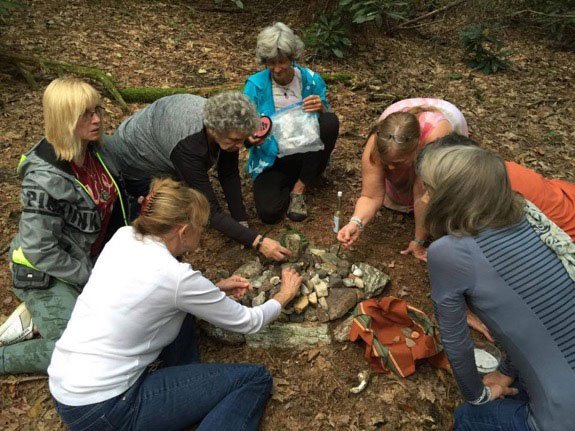 The Second Level:
Replacing the stones and finding the icon card with the image of Mary which was placed on the apacheta three years ago. Despite the disruption, she continues to reappear. Evidence to us of the presence of the sacred Feminine.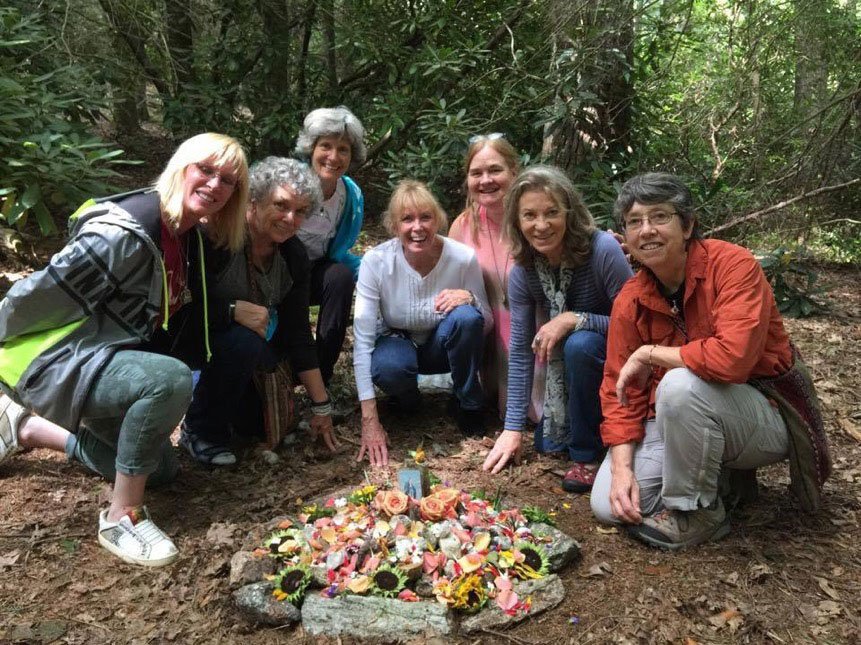 The Third Level:
With gratitude to Nina Keller for her photos and full yet invisible presence.